Solar Lantern Project
In the summer 0f 215, IHA received a small grant.  With these funds and an additional sum from its annual fundraiser, IHA initiated a solar loan fund. Some 100 solar lanterns have been provided to members of its micro loan associations.  Families pay an initial amount when they receive the lanterns and the remainder over course of a year.  Lanterns will be provided, at no cost, to those who cannot afford to purchase them.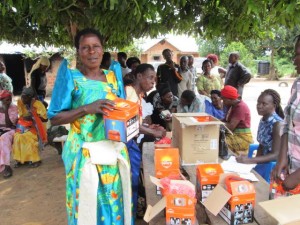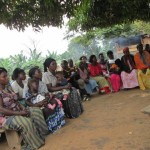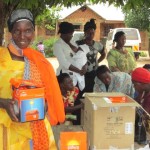 In 2010, IHA received a donation of 15 solar lanterns from the Black Diamond Company and 6 solar panels from Positively Energized LLC.  With these donations, seed micro loan lighting projects were started with 3 women's groups.  Students at Great Aubrey College Tororo, Uganda practiced assembling the systems and they, in turn instructed the women.